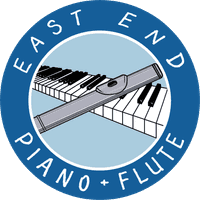 Lounge Music/Cocktail Hour/Dinner Music
$300
Includes up to 2 hours of jazz, pop, R&B, and/or classical tunes according to your preference.
---
Wedding Ceremony
$500
Includes 30 minutes of prelude music, programmatic music throughout the service (processional, congregational singing, communion, recessional, etc.), and background music as guests exit.
---
Wedding Ceremony + Cocktail Hour/Dinner Music
$750
Includes Wedding Ceremony plus Cocktail Hour/Dinner Music as above.
---
Memorial Service or Funeral Service
$300
Includes 30 minutes of prelude music, accompaniment for congregational singing, and up to 1 hour of background music during receiving, viewing, and/or a meal.
---
Add-on: Professional Vocalist
$100
Includes our featured professional soprano, Emily Tiberi.
---
Equipment
We bring our own musical equipment and small sound system, and require nothing more than an electrical outlet from the venue. We bring a high-quality digital piano with us, but if your venue provides an acoustic piano, we would be happy to use it.
---
Payment Details
We accept payment by Venmo, PayPal, CashApp, personal check, or cash.
---